office space is becoming more about creating an environment that is encourages productivity and communication, comfortable open, creative spaces…a home away from home concept is very much the trend.
Due to the fact that most of us spend the majority of our working lives at the office, creative and functional design is essential to remain healthy, positive, productive and focused. This space should the place we want to get up and go to, a space that motivates and stimulates us while at work... sadly this is not always the case. When designing an office space I consider all aspects of the clients business and the requirements of the different departments before working on the concepts, plans and designs for the project. I strive to create open, comfortable, stimulating, modern, functional environments, ensuring content, productive staff and management.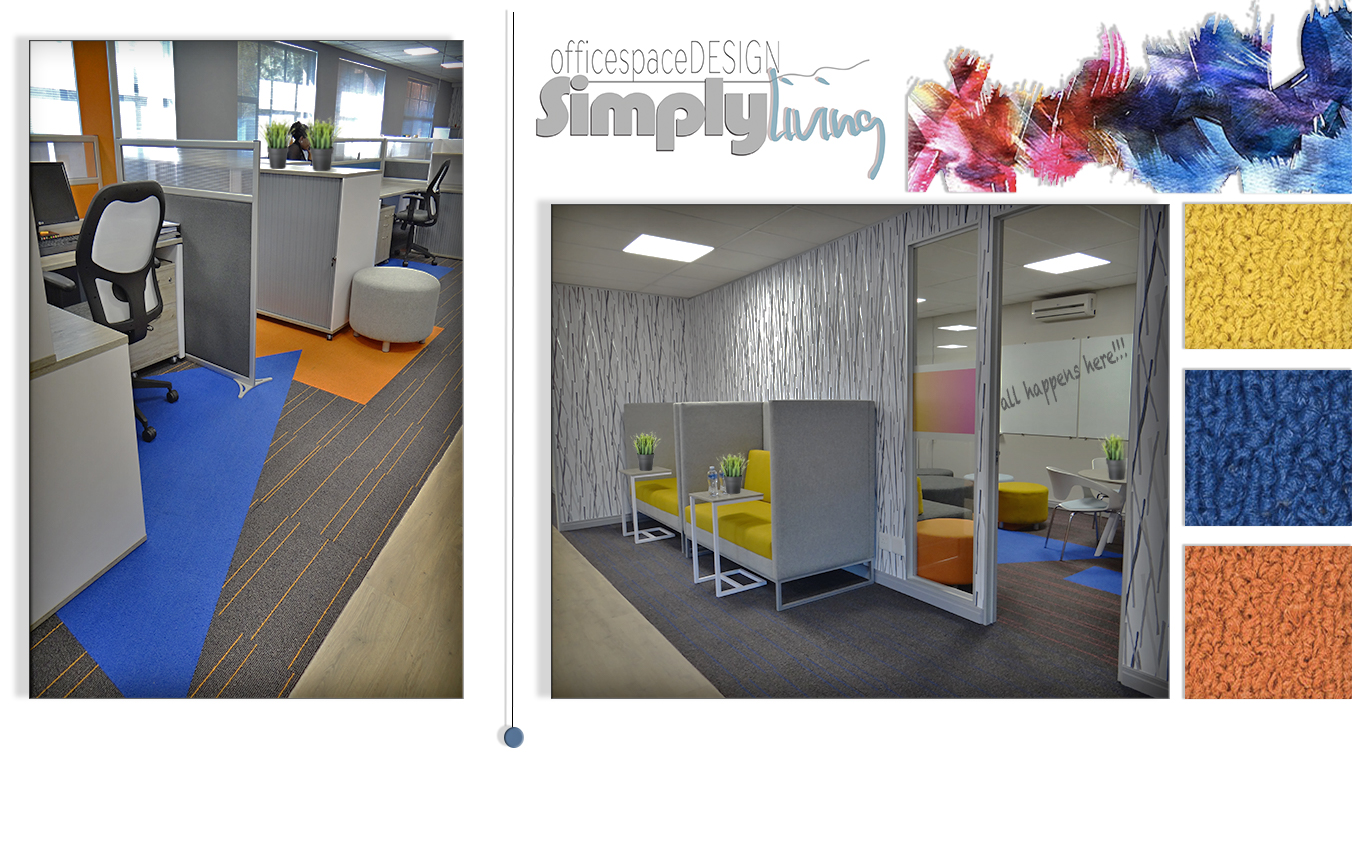 I create spaces from concept to completion, having been in the Interior Design Industry for more than 5years, I understand the dynamics of the office space and how people function at work, closely following new trends and designs, understanding how the workplace has evolved over time, furniture trends and color combinations that enhance and stimulate workflow, depending on the area.
mood boards and presentations
I will consult with you, taking a detailed brief, then based on the clients Corporate Id, colors, the function and image of the company, keeping in mind the image the client would like to project and achieve. Most importantly the workflow and needs of staff and management. Once I have all the details and a visual idea of the project, I will then proceed to plan the space accordingly, producing concept designs that projects the company in the best light possible. Considering budget and time lines.
Once designs are approved, I then will proceed with working drawings, 3d drawings and costings based on final designs and budgets, working closely with my client and teams involved in the project..